When the Best Therapy is at Your Feet
The sporting press can be a bit hit and miss when reporting on mental health issues. Runner's World however regularly publishes scholarly, thoughtful and inspirational pieces on the link between running and mental health. Here is one of their most recent articles entitled When the Best Therapy is at Your Feet. Click the image to read more and find out why a 'runner's high' is about more than endorphins.
Exercise and the treatment of depression
As yet we don't know in detail what kind of physical activity, at what intensity and for how long is necessary to provide an anti-depressant effect. Nonetheless it is helpful to have this Australian review of 5 RCTs describing the effectiveness of regular (three times weekly) aerobic exercise programmes.
Stanton, R., & Reaburn, P. (2014). Exercise and the treatment of depression: A review of the exercise program variables. Journal of Science and Medicine in Sport.
Screening for depression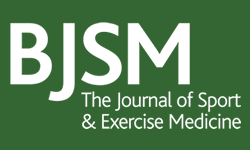 A 2016 paper by Professor Thomas Trojian (Philadelphia) in the British Journal of Sports Medicine makes some important points about depression in sport.
1. The sports physician's responsibility to look after the whole athlete/patient including mental health and well-being.
2. Sporting stresses increase the risks for athletes especially where they lack social support and are under-performing in their sport. Poor sleep and low self-esteem also contribute and female athletes are at higher risk
3. Screening is helpful but there needs to be clarity about the response to positive results from screening – most importantly the availability of a more detailed assessment and appropriate treatment.
Rugby League
Depression, Anxiety, and Alcohol Use in Elite Rugby League Players Over a Competitive Season.
Du Preez, Etienne J.; Graham, Kenneth S.; Gan, Thomas Y.; Moses, Bassam; Ball, Chris; Kuah, Donald E.
Clinical Journal of Sport Medicine: Jan 2017.
This Australian study surveyed psychiatric morbidity over the course of an elite competitive season. Prevalence rates for anxiety and depression were in the low teens. Depression had an association with both past history of mental health problems and number of concussions. Around two-thirds of players were hazardous users of alcohol.
Click the image for more…
Mental Health Literacy
Sebbens, J., Hassmen, P., Crisp, D., & Wensley, K. (2016). Mental Health In Sport (MHS): Improving the early intervention knowledge and confidence of elite sport staff. Frontiers in Psychology, 7(JUN), 1–9. http://doi.org/10.3389/fpsyg.2016.00911
Mental health problems are common in elite sporting populations. Among the barriers to accessing appropriate help are a lack of recognition and an unsupportive sports culture – not found in all sports but certainly in some.
Improving 'mental health literacy' is one way to address this. Literacy in this context means improving knowledge, understanding beliefs abut mental health problems and improving recognition, management and prevention.
Several programmes have been developed to improve this kind of literacy. Here the authors report a programme in sport designed to be brief (and therefore accessible) as well as specific to the culture of sport.
A 4-hour workshop was developed making use of case studies and role-play. The 'four Rs' of 'recognise', 'reach out', 'refer' and 'remain supportive' were emphasised. Participants were drawn from coaches and other support staff working in high-level sport.
Knowledge of signs and symptoms and confidence to provide support were all significantly enhanced by the programme and especially for anxiety disorders (which are particularly common in sport).
5HTT polymorphisms
Petito, A., Altamura, M., Iuso, S., Padalino, F. A., Sessa, F., D'Andrea, G., … Bellomo, A. (2016). The relationship between personality traits, the 5HTT polymorphisms, and the occurrence of anxiety and depressive symptoms in elite athletes. PLoS ONE, 11(6), 1–13. http://doi.org/10.1371/journal.pone.0156601
Many different factors contribute to the presence of anxiety and stress in athletes. This study describes a fascinating interaction between biology, psychology and environment. The researchers recruited 133 athletes and examined not only serotonin transporter gene (5HTT) polymorphisms but also measures of emotional arousal, personality traits (including neuroticism), and mood states. Their conclusion is that 'a significant interaction' exists between polymorphism, neuroticism and sporting stresses and that this predicts mental health problems in athletes.
The 'dark side' – depressive experiences in elite sport
Newman, H. J. H., Howells, K. L., & Fletcher, D. (2016). Frontiers in Psychology, 7(JUN).
Therapists of all disciplines who work with elite athletes will recognise the themes that emerge from this interesting review of 12 sporting autobiographies. Themes such as how sport initially provides a relief from mental distress before itself becoming a contributory factor as sporting demands increase.
See also a commentary which can be found here.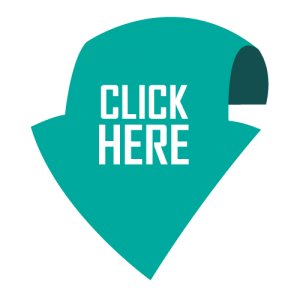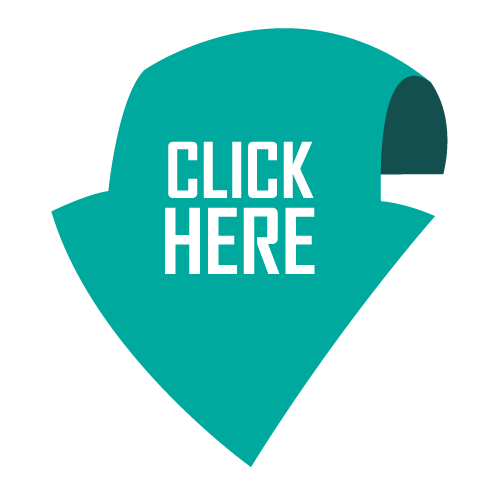 The mental health of college athletes
Rao, A. L., & Hong, E. S. (2016). British Journal of Sports Medicine, 50(3).
This review includes a comprehensive review of risk factors for mental ill-health within college athletics. It also provides another welcome call for mental health to be accorded parity with physical health in providing appropriate health care for college athletes.
The emotional impact of being dropped 
Two established 'hot-spots' for athletes are injuries and transitions and both have been associated with psychiatric morbidity and psychological symptoms. A large study of elite German school athletes (aged 12-15) adds to our knowledge of these difficulties by comparing the mental health of athletes deselected from performance programmes with those maintained on such programmes (and a control group of non-athletes).
Deselected athletes perhaps unsurprisingly had higher levels of psychological symptoms and less positive mood scores.
Whilst it is tempting to see cause/effect relationships in these associations – deselection is bad for your psychological well-being – what if it were the other way round? Are athletes more likely to be deselected if their psychological health is poor?
In either case this is an important reminder of the need to provide psychological support for athletes at all stages in their development.
Click the image to find out more.
Psychological Symptoms and Chronic Mood in Representative Samples of Elite Student-Athletes, Deselected Student-Athletes and Comparison Students. Brand R, Wolff W, Hoyer J. School Mental Health, vol. 5, issue 3 (2013) pp. 166-174
Cannabis Use in Sport
When we think of drugs in sport our first thought is usually a doping issue or use illegal performance drugs (PEDs). This intriguing study is a timely reminder that substance misuse is not uncommon in sports and in some subgroups there may be particular problems for the sports psychiatrist to address in helping athletes to better health and improved performances. Click the image for more.
Brisola-Santos, M. B., Gallinaro, J. G. de M. e, Gil, F., Sampaio-Junior, B., Marin, M. C. D., de Andrade, A. G., … Castaldelli-Maia, J. M. (2016). Prevalence and correlates of cannabis use among athletes-A systematic review. The American Journal on Addictions, 25(7), 518–528. http://doi.org/10.1111/ajad.12425
Dan Begel
Dan Begel is one of the founding fathers of sports psychiatry. His work since the 1980s has encouraged many to pursue a career in that field and his 1992 publication was especially influential (An Overview of Sport Psychiatry in the American Journal of Psychiatry). His reflections 24 years later are definitely worth a read and he offers many useful insights into the current status of sports psychiatry and his hopes for the future. Click each image for more.

Post-concussion Depression
Many contact and collision sports are working hard to develop guidelines on the management of concussion. The focus is usually on the prevention of longer-term neurological sequelae. It seems that concussed athletes are also at risk of depression and this study describes some of the associations between concussion and subsequent depressive symptoms.
Gray Vargas, Amanda Rabinowitz, Jessica Meyer, and Peter A. Arnett (2015) Predictors and Prevalence of Postconcussion Depression Symptoms in Collegiate Athletes. Journal of Athletic Training: March 2015, Vol. 50, No. 3, pp. 250-255.